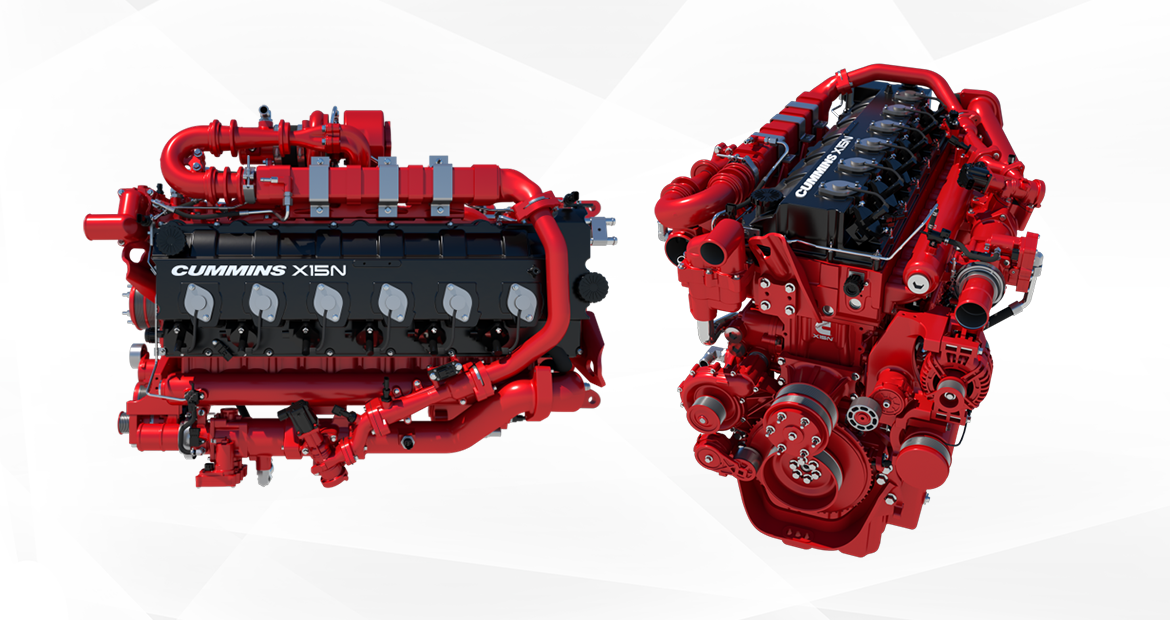 Ny bild från 2021 14 okt
Där satt den
https://www.cummins.com/news/releases/2021/10/14/moving-heavy-duty-trucking-down-path-zero-emissions
Det blir alltså en motor som enligt planerna skulle bli 300 pounds lättare men nu har man lyckats få den hela 500 lbs lättare. CGI helt klart
Det följande är från en chatsida för Ford Bronco men verkar vederhäftigt. Cummins kommer alltså enligt detta inlägg med CGI på bred front. Detta har vi trott lite till mans efter att de börjat med materialet för flera år sedan. I 2022 års modeller är CGI standard. ———————
https://www.bronco6g.com/forum/threads/2-7l-cast-iron-block-why.3032/page-5
Paccar has been using CGI blocks for over a decade now with the MX-13, and even longer in Europe where the engine originated. IMO they have the toughest long block in the industry. The technology is beyond proven and very strong. So much so that all of the next-gen Cummins engines that will based on their modular platforms (like the upcoming X12) are going to be CGI blocks. It's so much stronger and much, much lighter than traditional iron since you don't need as much material.
Main caps:
Maiting point of a con-rod (notice how you can't see it since it was originally made as a single unit then fracture-split)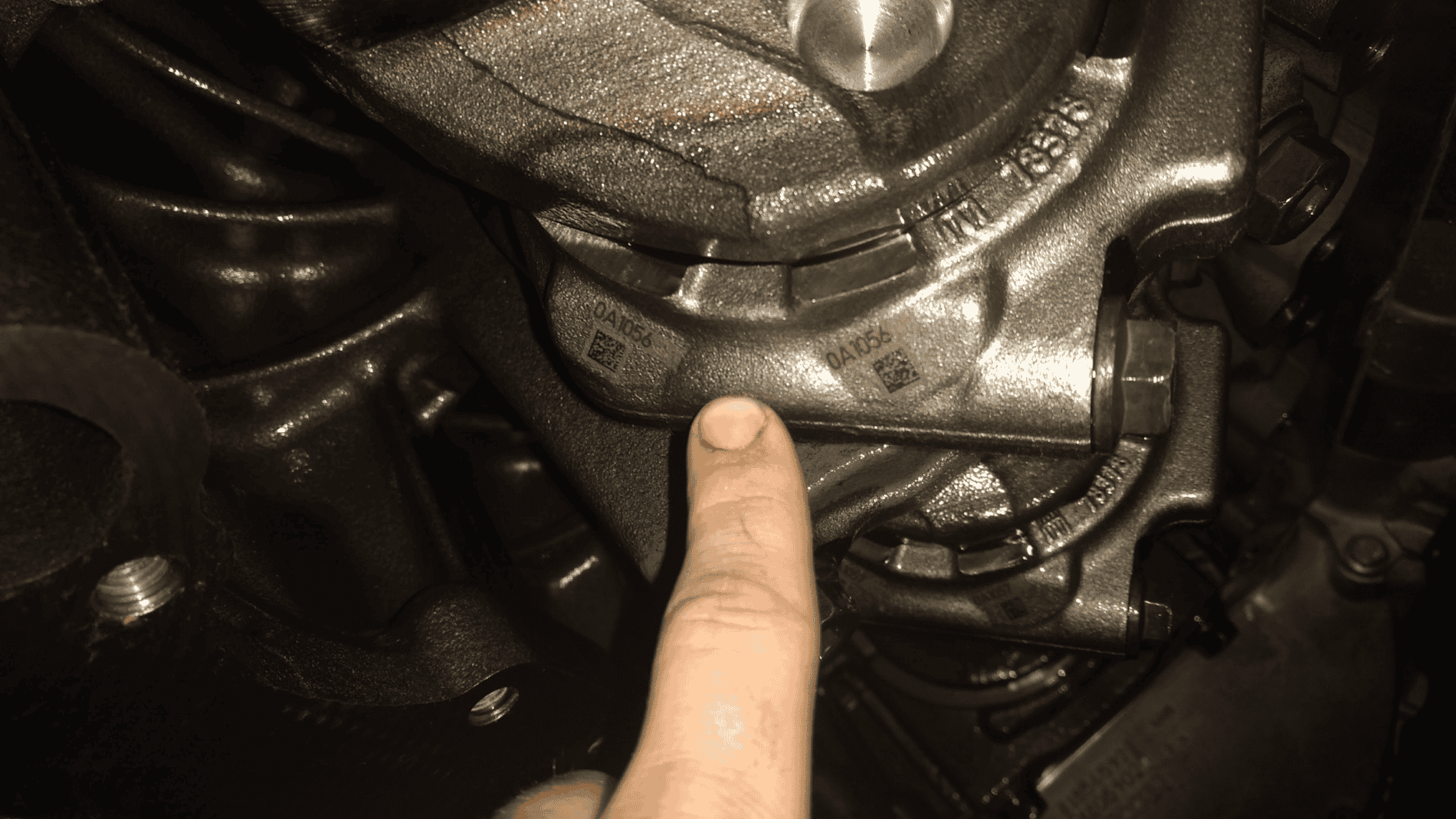 På fråga från mig var skribenten har fått sin info från svarar denne helt kort
Cummins field engineers.
Det räcker. Det var tal om att Cummins X12 skulle ha CGI i blocket redan för ngt år sedan. Först gjorde man diesel 5-liters V8an i CGI som Nissan hade under 4 år,Sedan kom den raka 6,7 l som RAM HD har i 80 % av sina trucks. Men de storsäljande lastbilsdieselmotorerna X12 och X15 höll kvar vid sitt gråjärn
http://autoindustrynewsletter.blogspot.com/2017/03/cummins-to-have-new-12-litre-i6-by-2018.html
"The big question is: Will this engine have a compacted graphite iron (CGI) block when it is introduced?"
Det blev inte så men 2022 kommer de nya. Detta är inget rykte, de på Cummins har redan sagt detta officiellt.
https://www.fleetowner.com/resource-center/powertrain/article/21700921/cummins-readies-nextgen-future-commercial-power
Cummins readies next-gen, future commercial power
COLUMBUS, IN. With about 42,000 of Cummins, Inc.'s latest big-bore X15 Series diesel engines produced since their launch in January, the company unveiled the 15L platform's next evolution slated for availability in 2022…………
That includes heavy duty diesel engines the company said will meet tightening emissions and efficiency requirements going forward. With the 2017 X15 weighing in at 2,950 lbs., the next iteration of the engine is going to shave off some 300 lbs.
from that and has essentially been designed to fit into a 13L engine's "shell," engineers explained 150 kilo lättare ! Där satt den!! Samma yttermått som en 13 liters. !!!
NYTT okt -21
Det blev inte bara 150 kilo lättare utan 250 kilo. Med 15 liters slagvolym med en storlek med yttermått likt en 13-liters
Det finns ingen möjlighet att samtidigt skala av 250 kilo och göra en 15 litersmotor som passar i en tidigare 13 liter skal om den samtidigt skall ha mindre friktion och samma slagvolym.
CGI så det smäller om det
Cummins production in recent years typically exceeds 100,000 engines annually.

Cummins är alltså mycket stora. 2022 års modeller innebär att vi kan ha dem till hösten 2021 . Massiv produktion av block till 1,5 tonsmotorer. OK , med bytet till CGI så är det 1,3 tonsmotorer.
Detta stämmer perfekt tidsmässigt med WHBs förhoppningar om stora CGI-kontrakt i år för produktion till nästa höst.
MEN
Tupy kom emellan och tog kontratet från WHB, anställde 2400 personer och är nu i okt -21 redo att börja producera för Cummins.
se vidare på
Tupys resultat och prognoser
Cummins also displayed its Near-Zero emission compressed natural gas engines, the super-efficient X15 and X12 'clean' diesel engines and announced that it would build a new heavy-duty diesel engine in 2022 to provide "the most effective power solution for Class 8 linehaul trucks."
https://doft.com/blog/diesel-giant-cummins-unveils-class-7-electric-truck-prototype
från 2017
2019 hade Cummins hela 38 % av dieselmotormarknaden i USA. Den andelen har ökat under senare år.
Independent engine maker Cummins Inc. supplied more diesel engines used in Class 8 trucks in 2017 than any other engine maker, earning nearly a 40% market share overall amid expanding demand, WardsAuto.com reported.
There were 249,284 diesel engines used in Class 8 trucks last year in North America. Cummins supplied 94,053, or 38%, and had all truck makers as customers, according to Ward's.
The 2016 total was 226,480. Cummins made 80,230 of those, for a leading 35% share.
2021
Bekräftat materialbyte på Cummins?
Om man investerar mycket i bearbetning så lär det gälla nya material
https://www.dieselprogress.com/news/Cummins-To-Upgrade-Seymour-Large-Engine-Plant/5034850.article
Det värdsledande motordesignföretaget Richaro har en prognos för dieselmotorer år 2030
https://www.dieselprogress.com/Files/Download/dieselprogresssummitoct2020ricardo_971422.pdf
sid 5 i den säger att alla dieselmotorer kommer att ha CGI i blocken ( nästan alla i alla fall )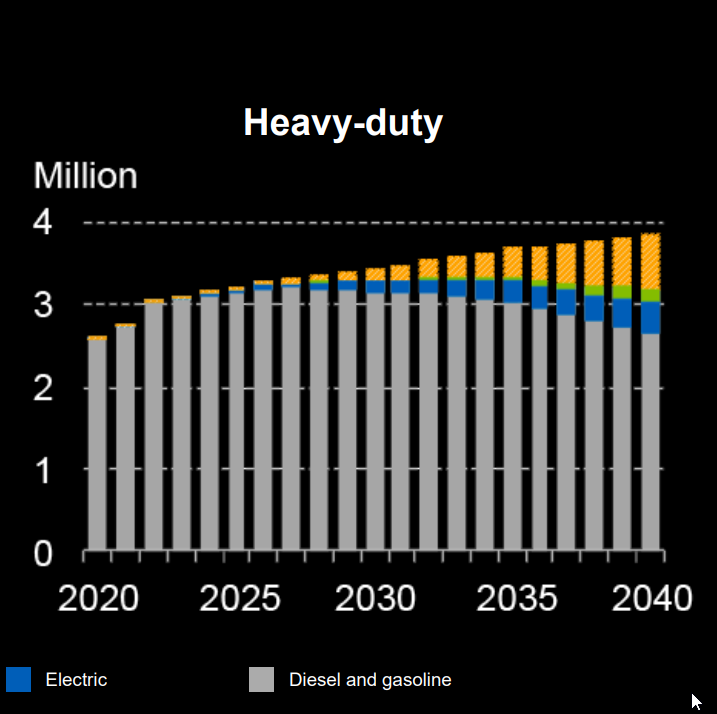 Denna bild visar den beräknade mängden sålda tunga lastbilar under kommande år.
2018 var det 2,4 milj fordon för att 2023 stiga till 3 milj och ökande till 3,2 milj 2025. Det är inte stor del av dessa som kommer att ha eldrift ( i blått ovan ) utan diesel kommer att dominera under många år framöver.
från
https://www.dieselprogress.com/Files/Download/jameskamsickasofdanakeynotepresentation_932313.pdf
Nytt samarbete mellan Isuzu och Cummins
https://www.cummins.com/news/releases/2021/02/05/cummins-and-isuzu-announce-global-mid-range-powertrain-and-advanced
Som om detta inte var nog så kom detta ett par veckor senare
Mycket intressanta nyheter den 23 jan 2021 om Cummins och Daimler i nytt samarbete
https://media.daimler.com/marsMediaSite/en/instance/ko/Daimler-Truck-AG-and-Cummins-Inc-announce-global-plan-for-medium-duty-commercial-vehicle-engines.xhtml?oid=49037902
Sintercast har nu publicerat ännu mera med liknande innehåll
https://www.sintercast.com/media/1953/big-3-consensus.pdf
——————————
NYTT i maj 2021
Cummins höjer sina estimat för året
https://www.cummins.com/news/releases/2021/05/04/cummins-reports-first-quarter-2021-results
2021 Outlook:
Based on the current forecast, Cummins is raising its full year 2021 revenue guidance to 20 to 24 percent, an increase from 8 to 12 percent due to stronger demand across all markets. EBITDA is expected to be in the range of 15.5 to 16.0 percent, an increase from the prior range of 15.0 and 15.5 percent of sales, primarily due to increased demand.